Age-Friendly Business & Age Smart Employer Awards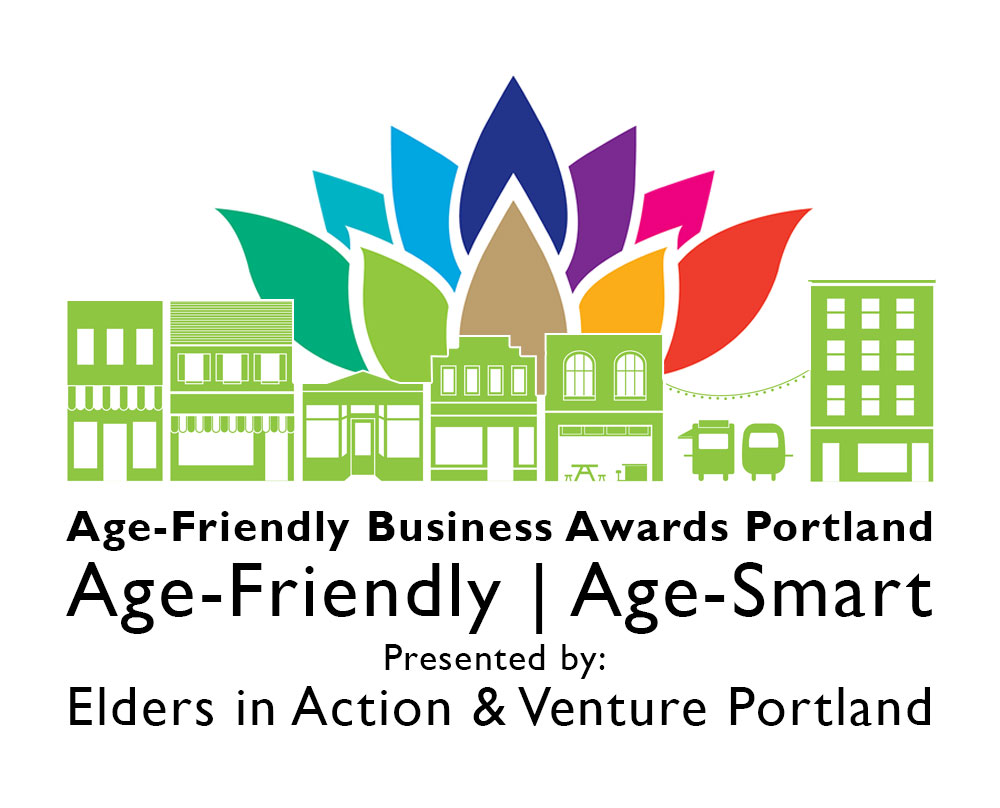 Are you a business or organization committed to creating a welcoming environment & providing great service for older adults and people of all ages?
>> Apply for an Age-Friendly Business Award!
Are you an employer that fosters a workplace encouraging different generations to work productively side-by-side?>
>> Apply for an Age-Smart Employer Award!
(Download materials below)
The Age-Friendly Business Awards is a project of the Age-Friendly Portland & Multnomah County collaborative, presented by Elders in Action and Venture Portland. This new recognition program consists of two different awards for Portland businesses and organizations:
The Age-Friendly Business Award will be presented to businesses with commitment and demonstrated business practices that best serve older adults in Portland.
The Age-Smart Employer Award will recognize businesses with policies and practices that benefit older workers.
Both awards will be given in three categories determined by business size.
Award winners will be celebrated at a breakfast ceremony at Portland City Hall on October 31, 2018, followed by recognition at the Portland City Council meeting that day. 
Applications will be accepted until July 31!
If you have any questions or are interested in being a Sponsor, please contact Shānna Pittman-Frank (Elders in Action): AFAwards@eldersinaction.org or 503-595-7590.
Downloads: