Volunteer
There are many volunteering opportunities for people of all ages in and around Portland. Some activities are centered specifically around supporting older adults or fostering intergenerational exchange. Below we have compiled a list of organizations currently offering volunteering activities. Please note that this is not a comprehensive list; for additional information, you can visit volunteering platforms such as Hands on Greater Portland.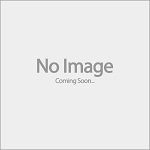 AARP Oregon
AARP is a nonprofit, nonpartisan organization with a membership that helps people 50+ have independence, choice and control in ways that are beneficial and affordable to them and society as a whole. Our AARP Oregon state office has over 1,500 volunteers across the state that play a critical role in fulfilling our mission. There are many ways to get involved. To find out about how you can volunteer with our state office, please contact Sarah Bader at sbader@aarp.org.

Albertina's Place
Albertina's Place raises money for Albertina Kerr, empowering people with intellectual and developmental disabilities, mental health challenges, and other social barriers to lead self-determined lives and reach their full potential. We operate a restaurant and three retail shops with volunteers. Opportunities include: cook; host/hostess; server; cashier; sales person; model; inventory specialist; flower arranger; reservationist; pantry. Please visit our volunteering website to learn more.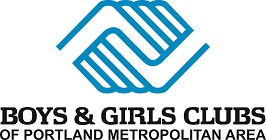 Boys & Girls Clubs of Portland
Contributing your time is a powerful way to support the youth in your community. We count on volunteers to help us carry out our mission by offering quality programs, creating meaningful relationships, and inspiring young people to reach their full potential. There are many ways to get involved at every level of our organization. We are flexible and strive to match you with an opportunity that fits your skills, interests, and availability. Please visit our volunteering website to learn more.

Cedar Sinai Park and Jewish Family and Child Service
Volunteer opportunities at Cedar Sinai Park include group and one-on-one settings, outings, general support, parties, and special events. Examples of activities include beading, craft club, brain fitness, library organization, restaurants, community events, shopping, cocktail hour, BBQs, trail maintenance, and religious services. With Jewish Family and Child Service, Café Europa is a monthly social event for Holocaust survivors. The primary need is for drivers for the monthly event. Please visit our volunteering website to learn more.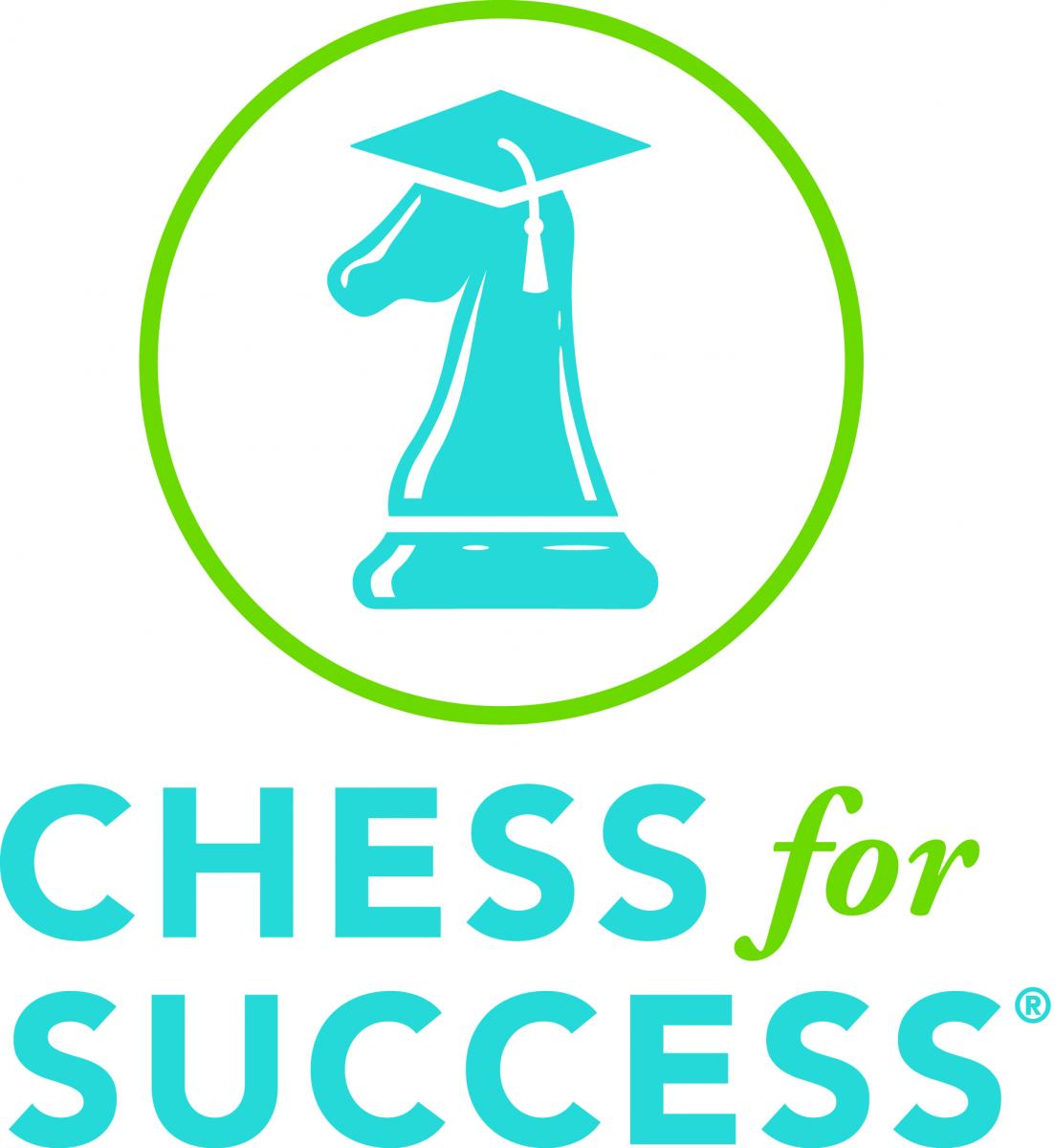 Chess for Success
Volunteering with Chess for Success is a great opportunity to spend time with children in your community. We serve primarily vulnerable children who need good role models. We currently need Chess Club Assistants to work in the clubs with the kids (October-March, many locations) and tournament assistants as needed (January-March). For chess lovers, our clubs are a great opportunity to help the next generation learn and have an appreciation for the game. Or, if you don't play chess, you can learn with the kids! 

DoveLewis Emergency Animal Hospital
DoveLewis is the Northwest's nonprofit 24-hour emergency animal hospital. We offer unique programs to the community which strengthen and celebrate the human-animal bond. Volunteer opportunities are available to support our fundraising events and community outreach efforts. We offer many opportunities in the Portland area that are great for people who enjoy engaging with our diverse community. We do not require a time commitment; you can sign up based on your interests and availability. Please visit our volunteering website to learn more.

Dress for Success Oregon
Our mission is to empower women to achieve economic independence by providing a network of support, professional attire, and the development tools to help women thrive in work and in life. Our team of dedicated volunteers helps us achieve our mission through a variety of positions, from shopping with clients to helping them achieve their career goals. We need help in all areas of our work and in return provide meaningful and rewarding volunteering experiences. Please visit our volunteering website to learn more.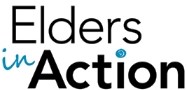 Elders in Action
Our volunteer programs, training opportunities and other projects enable older adults and others in the community to find meaningful and vibrant work to benefit the lives of vulnerable older adults. We assist individuals directly or connect them to community resources that can help. Volunteer opportunities include advocating for individuals and on public issues, community education and outreach, age-friendly business evaluation, office assistance, and more. Please visit our volunteering website to learn more.

Financial Beginnings Oregon
The largest of our volunteer opportunities are teaching our programs to youth and adults in the classroom and in the community. Volunteers rely on real issues - saving for college, buying a home, and the ramifications of bad credit - to teach financial principles. Volunteers then guide participants through activities such as making a budget or reviewing credit reports to reinforce those principles. Opportunities include presenting, serving as a financial coach, and administrative support.

Forest Park Conservancy
Volunteers have always been at the heart of Forest Park Conservancy (FPC). From working in the office to removing invasive plants and repairing trails, we could not do our work without the support of hard working, caring people, community groups, and businesses. Each year, FPC recruits and trains 1,500 volunteers who log more than 10,000 hours in Forest Park and help in our office as well as at outreach events. Please visit our volunteering website to learn more.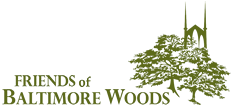 Friends of Baltimore Woods
We off volunteer opportunities throughout the year that involve removing invasive species, planting native plants and trees, mulching, and other outdoor work. We also have a few events where we need volunteer help with setting up and tearing down, operating cash registers, helping customers, etc. Our whole organization is volunteer run, and anyone is welcome to join to help educate the community, recruit new members, help us fundraise, and offer tours of the woods, to name a few examples. Please visit our volunteering website to learn more.

Friends of Trees
Our flagship volunteer role is as a tree planting volunteer! Tree planters have the option of a wide variety of community work parties on weekends, October through April. We welcome people of all ages and abilities. No previous experience is necessary. Gloves, tools, and guidance are provided, as well as breakfast snacks and coffee/tea. We ask that all volunteers dress to be comfortable working outdoors and wear closed-toe shoes or boots they don't mind getting a little dirty. Please visit our volunteering website to learn more.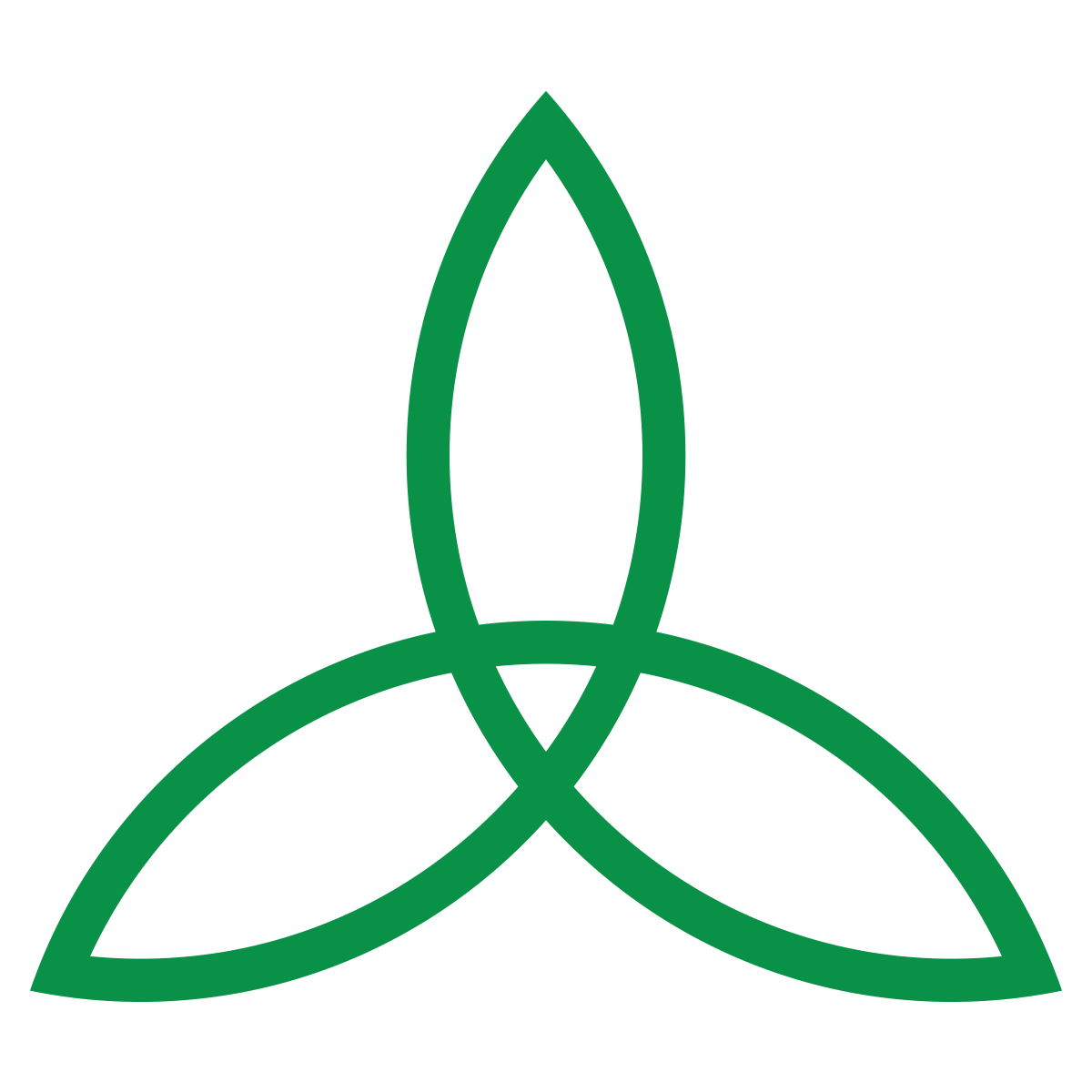 Friends of Tryon Creek
Volunteers give over 20,000 hours each year to support education, outreach and stewardship programs at Tryon Creek State Natural Area. Whether guiding hikes, pulling ivy, greeting visitors, or leading school field trips, our volunteer community makes Tryon Creek a unique urban forest. Please visit our volunteering website to learn more.

Guardian Partners
Guardians are appointed by the Court to make decisions on behalf of an individual who is incapacitated. The vast majority of Oregon Guardians are extremely caring and responsible individuals. Even so, every year there are more than 2,900 confirmed cases of abuse against elders and adults with disabilities in Oregon. Volunteer monitors are at the heart of our mission to ensure vulnerable Oregonians are not experiencing abuse or neglect. The information they provide the Judge will be essential in deciding how to best proceed in an effort to ensure the Protected Person is safe and thriving. Each monitor is appointed by the Court to a specific case. They review the file at the Probate Court, visit independently with the Guardian and the Protected Person, and write a report to the Court with their findings. Please visit our volunteering website to learn more.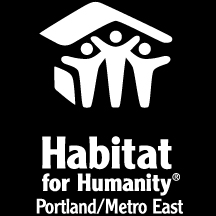 Habitat for Humanity Portland/Metro East
Habitat for Humanity revitalizes neighborhoods, builds affordable and sustainable homes, and empowers families through successful homeownership. Volunteer on the construction site with Habitat for Humanity and you can learn new skills, make friends, and help Portland families make their dream of homeownership a reality. No experience is necessary to volunteer - we will provide onsite, task-specific training each day. The work may be inside or outside, and takes place all year round, rain or shine. If you don't mind getting your hands dirty and would like to become part of a superstar crew of volunteers, this is the place. Please visit our volunteering website to learn more.

Hands on Greater Portland
We ask all Hands On Portland (HOP) volunteers to read each opportunity's detailed project description as they vary in task and physical requirement.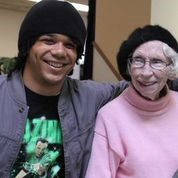 Hollywood Senior Center
The Hollywood Senior Center (HSC) is where communities embrace the opportunities and challenges of aging. Volunteer support at HSC enables the Center to fulfill our mission of serving older adults, their caregivers, and the neighboring community through education, information, health and wellness, recreation, nutrition, and social services. Volunteers welcome people to the Center and link individuals to various resources in the community, advocate, work in the gift shop, prepare and serve meals, check on homebound clients, teach classes, and serve on committees.

Jesuit Volunteer EnCorps (JV EnCorps)
JV EnCorps, a program of JVC Northwest, facilitates opportunities for service, community, and spiritual formation for adults 50 and older who are committed to social and ecological justice. During their ten months of part-time volunteer service, participants meet regularly in community to deepen their spirituality and reflect on their volunteering. JV EnCorps assists the program participants in finding a volunteer placement in a local nonprofit that fits their skills and passion.

Kaiser Permanente Hospice Volunteer Program
Kaiser Permanente Hospice provides support to families and patients as they experience a terminal illness. Volunteers (age 21 or older) play a vital role in caring for Kaiser Hospice patients and their families. As valued members of the hospice team, volunteers can make a difference by providing a break for a family caregiver or visiting patients in care homes and facilities. Please visit our volunteering website to learn more.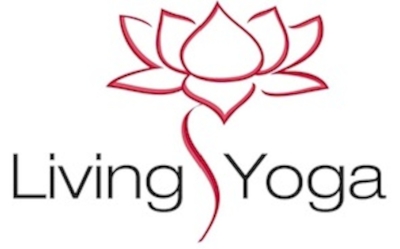 Living Yoga
Living Yoga offers trained volunteers the opportunity to teach trauma-informed yoga classes at 24 partner sites around the Portland-metro area. We ask that our volunteer teachers have three years of yoga experience and attend our trauma-informed training before offering yoga to vulnerable and marginalized populations. We are also looking for volunteers to serve as Board members, and in office/event support roles. Please visit our volunteering website to learn more.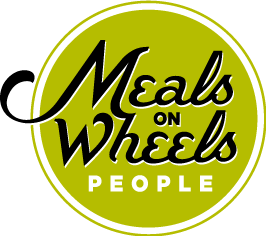 Meals on Wheels People
Meals on Wheels People relies on more than 400 volunteers every weekday to serve meals in dozens of neighborhood senior dining centers and to deliver Meals on Wheels to homebound elderly throughout the Portland-Vancouver metro area. Meals can be delivered using a car or a bike. In addition, we have limited walking routes in downtown Portland. We can also use groups of volunteers in our Central Kitchen in Multnomah Village on weekdays and for special events throughout the year.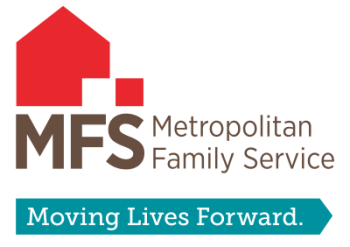 Metropolitan Family Service
AARP Foundation Experience Corps is a national program that taps into the experience and passion of adults age 50+ to ensure that every child has a chance to succeed in school. Volunteers age 50+ are tutors and mentors for kids in kindergarten through third grade. Volunteer drivers with Project Linkage can help provide free rides to appointments, grocery shopping, and other engagements that help older adults stay independent and connected to their community. Please visit our volunteering website to learn more.

Multnomah County - Department of County Human Services
The unpaid volunteer and internship programs at Multnomah County's Department of County Human Services offer exposure to the complexities, daily operational and service needs of the various programs and diversity of clients served. Entry level positions offer opportunities to develop or strengthen each person's abilities in areas such as: customer service, computers, problem solving, and gaining an understanding of customer needs and barriers developing insight into the opportunities and challenges of public service systems. Please visit our volunteering website to learn more.

Multnomah County - Aging, Disability & Veterans Services
Our primary goal is to help elders and adults with disabilities live as independently as possible. We provide a range of services - some directly and others under contract with community agencies - to achieve that end. We use volunteers on a limited basis for several programs, such as SHIBA, Oregon Money Management Program, Public Guardian, Foster Grandparent program, Evidence-Based Health Promotion, advocacy, and more.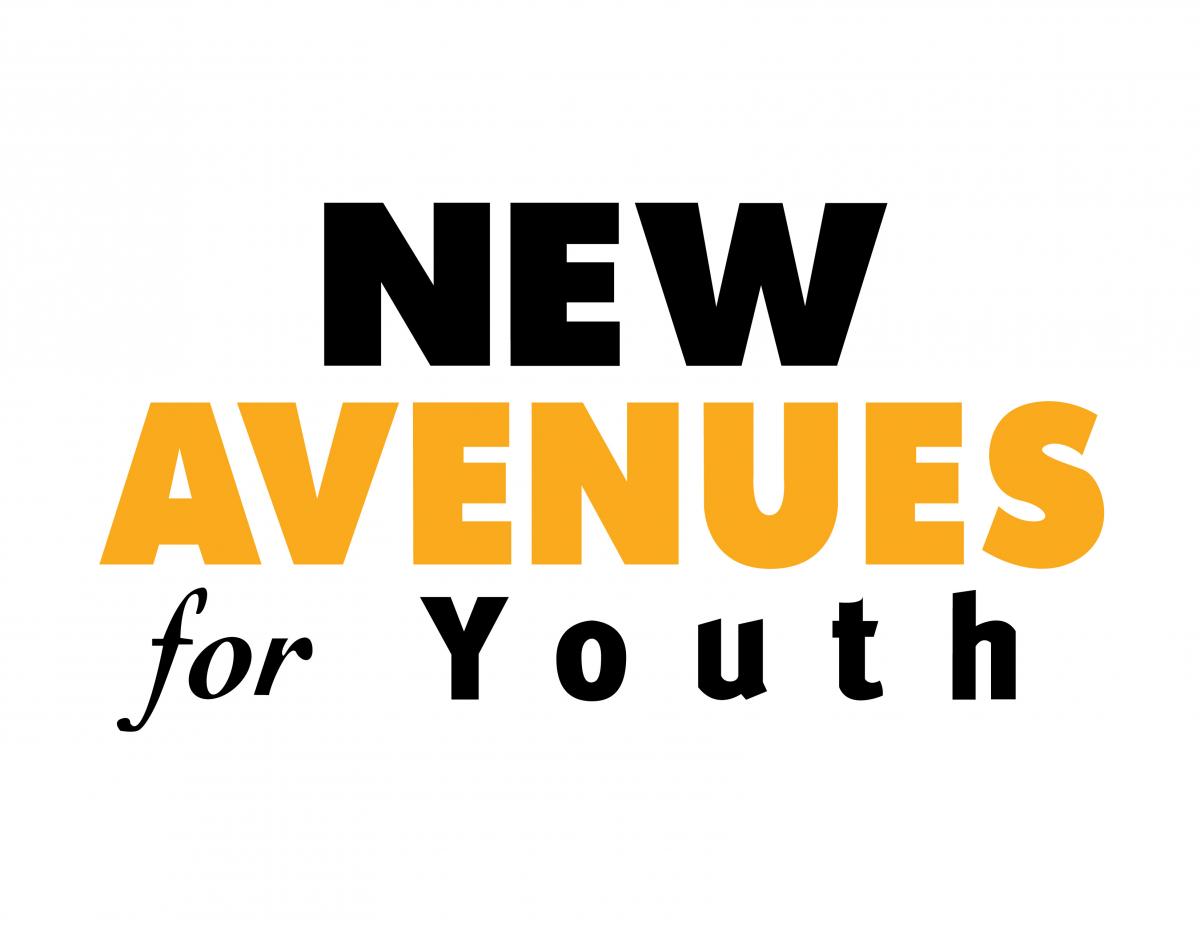 New Avenues for Youth
Volunteer opportunities at New Avenues for Youth include preparing and serving meals in our Drop-In Day Services Center, collaborating with youth through art and music in our Artist Mentorship Program, tutoring in GED subjects in our alternative education program, supporting youth in our Sexual and Gender Minority Youth Resource Center, helping youth with career preparation and mentoring in our PAVE (Promoting Avenues to Employment) program, and volunteering at our fundraising events. Please visit our volunteering website to learn more.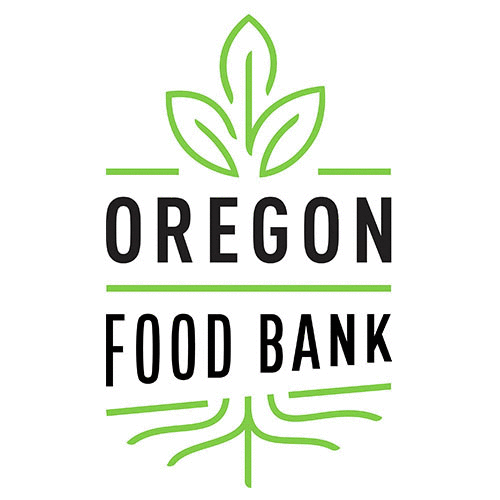 Oregon Food Bank
About 1,500 volunteers donate their time at Oregon Food Bank each week! Food repack volunteers help with the most fundamental part of our mission – getting food to the people who need it most. Many food donations need sorting, repacking, labeling or additional processing before they are ready to be sent to hunger-relief agencies. Help us prepare food to be distributed through our network to hungry families. Please visit our volunteering website to learn more.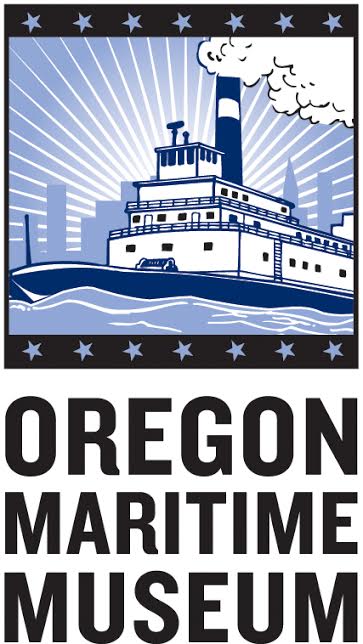 Oregon Maritime Museum
Volunteers at Oregon Maritime Museum share the stories of the working river. Whether or not you are a history buff, you will catch the volunteer bug when you become a volunteer docent and lead tours of the Steamer PORTLAND, the only full restored steam sternwheel ship assist tug in the US. If quieter work suits you, you can volunteer to review archives or do general office work. We train newcomers, and schedules are flexible. Please visit our volunteering website to learn more.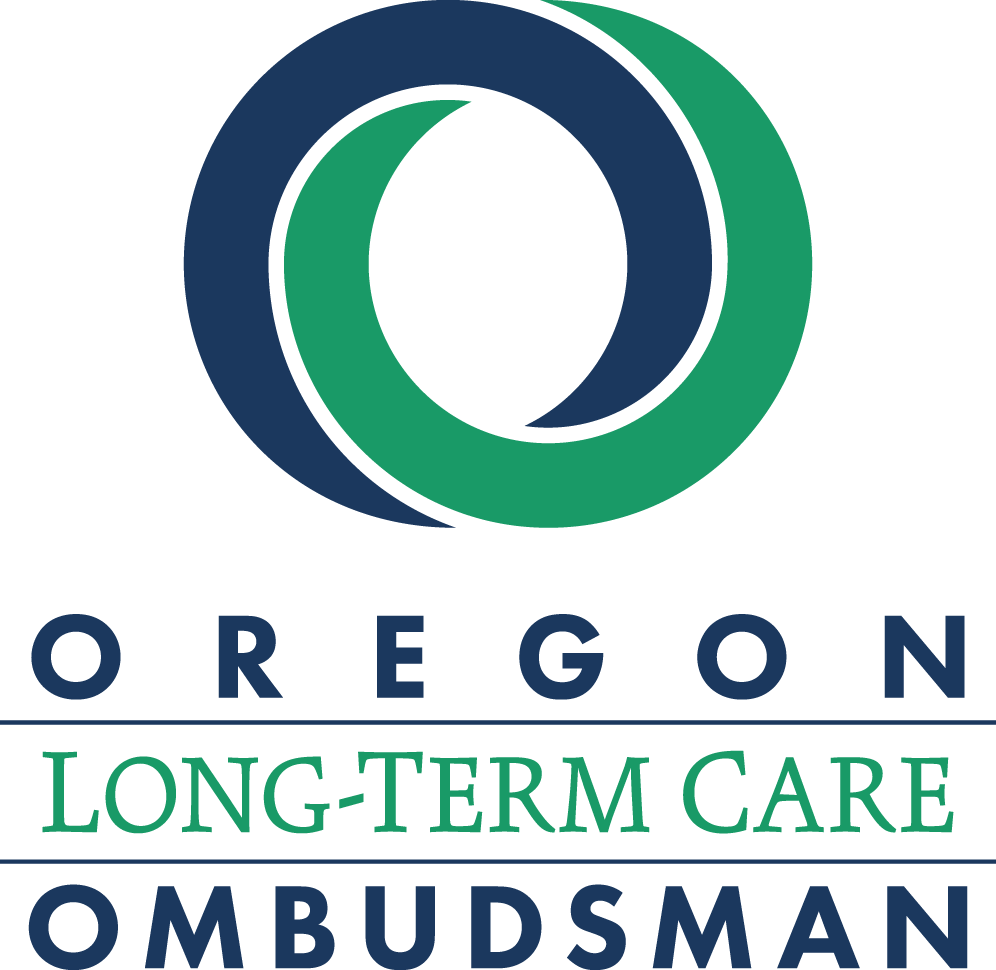 Oregon Office of the Long-Term Care Ombudsman
The Oregon Ombudsman program is an independent state agency that serves long-term care facility residents through complaint investigation, resolution, and advocacy for improvement in resident care. Our certified volunteers are official representatives of the Ombudsman Program. They attend an initial training and work closely with State Ombudsman staff to advocate for and protect the rights of residents who are aging and disabled living in long-term care facilities.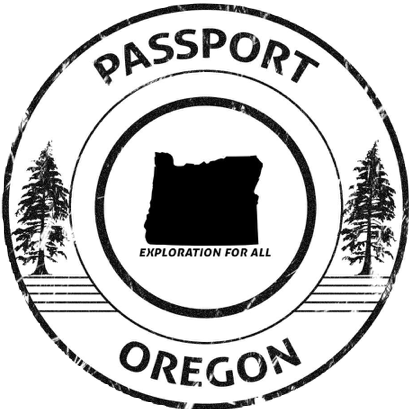 Passport Oregon
Our volunteer opportunities are to attend outdoor nature/hiking trips with our youngest generation that lack the opportunity or ability to get out into Oregon's outdoors. Volunteers attend the trip, help drive the van, mentor and be a friend to the kids, help lead hikes/activities, encourage environmental exploration and education, and help the kids explore. Please visit our volunteering website to learn more.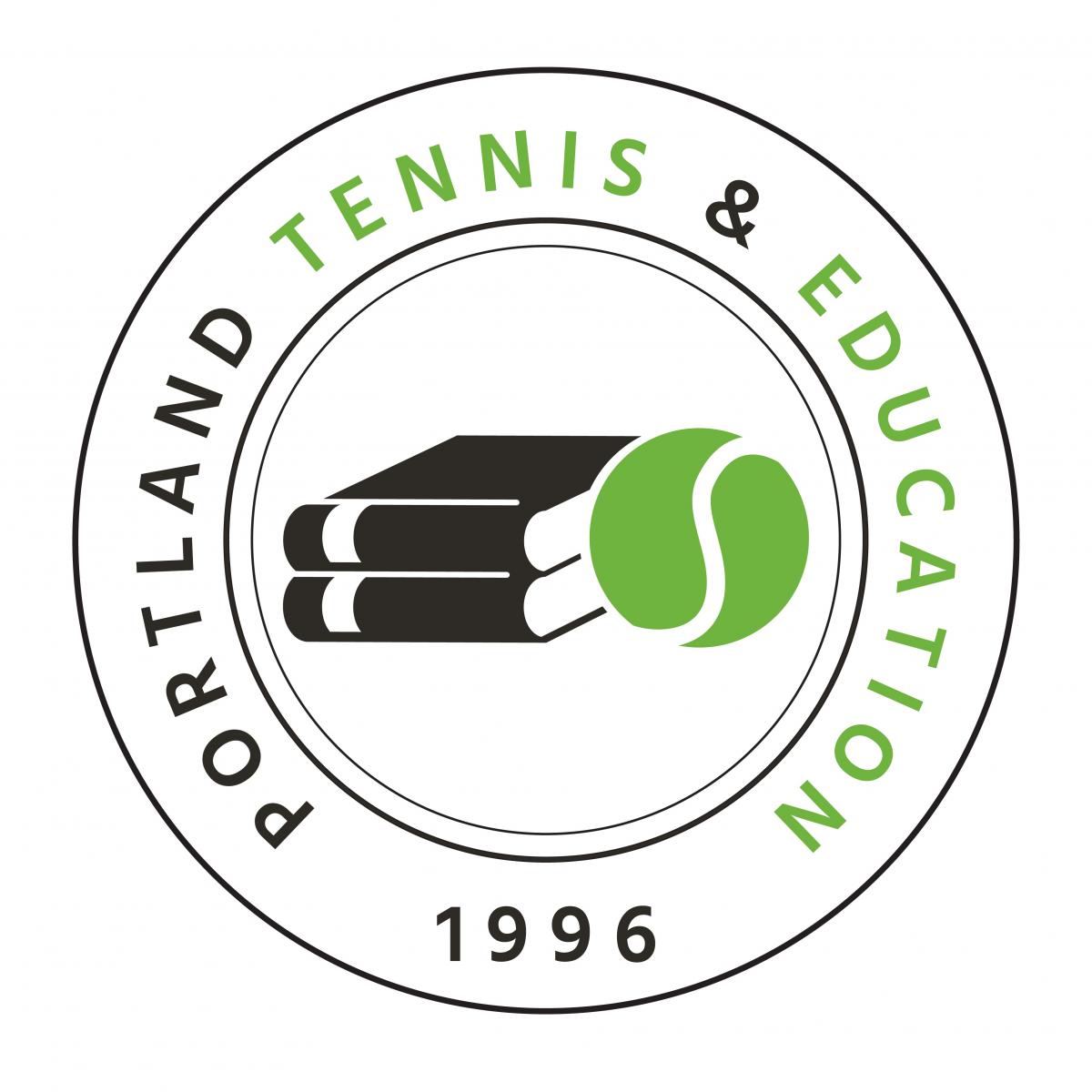 Portland Tennis & Education
Portland Tennis & Education volunteers spend time both on the tennis court and in the classroom with the scholar athletes and coach/tutors. Volunteers engage in activities with underserved youth, who are experiencing a variety of struggles at home and school. They provide homework support and educational enrichment, as well as exercise and life skills. Volunteers are coaches, tutors, and role models. Our volunteers commit to a consistent schedule. Please visit our volunteering website to learn more.
 

Project Lemonade
Project Lemonade operates a retail "store" that provides foster youth a free clothes shopping experience. We have a small staff and our 750 annual volunteers are integral to the operations of our store. Volunteers participate in all aspect of the store from sorting donations, inventory management, stocking and organizing the store, and interacting with foster youth shoppers during shopping events.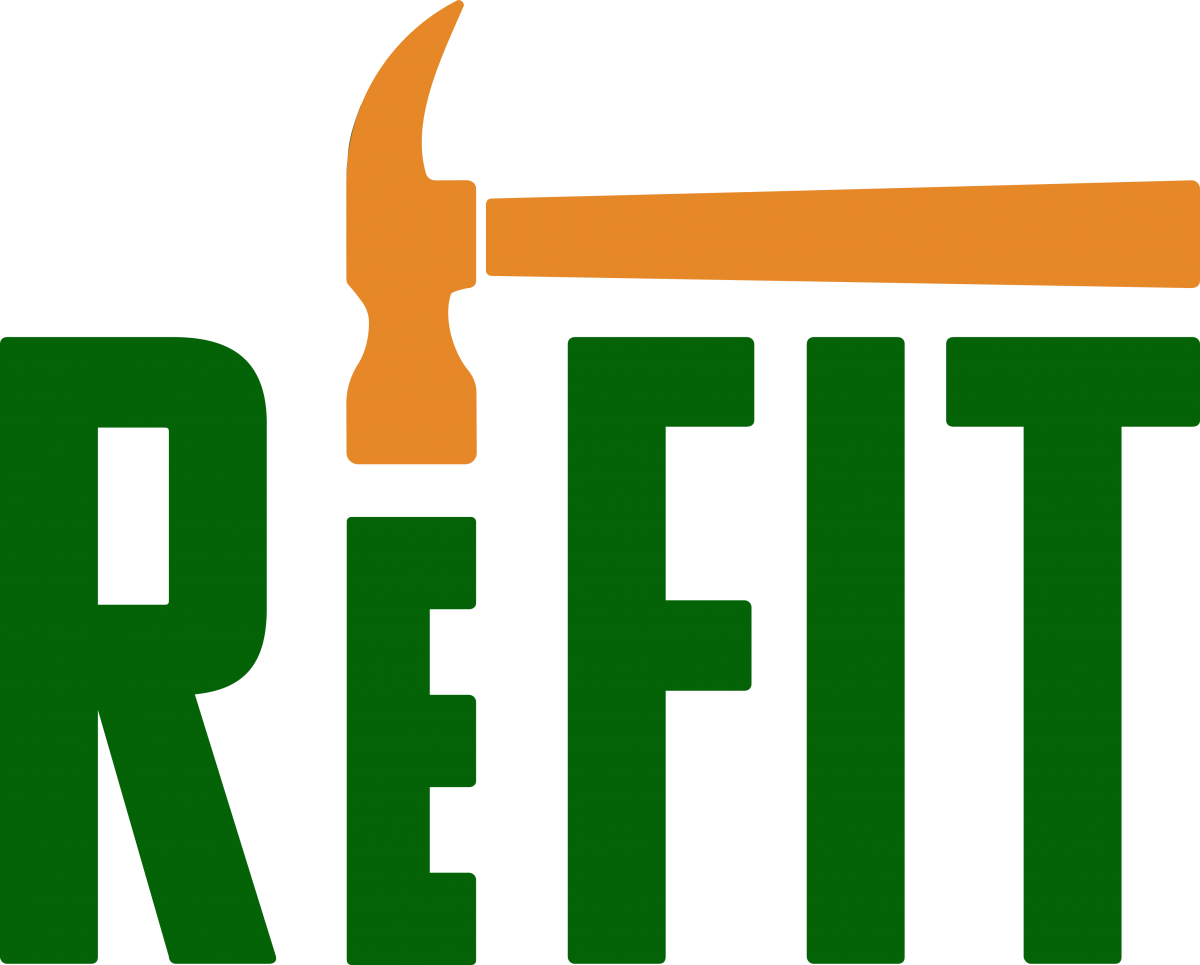 ReFIT: Remodeling for Independence Together
We are dedicated to helping people struggling with the aging process to live independent lives… at home. By providing essential modification services such as access ramps, bathroom modifications, widening doorways and installing grab bars, we help homeowners who want to stay in their homes but lack the resources to make necessary changes. We have volunteer opportunities for skilled construction workers for projects and needs in event planning, fundraising, and finance. Watch this 5-minute YouTube video to learn more.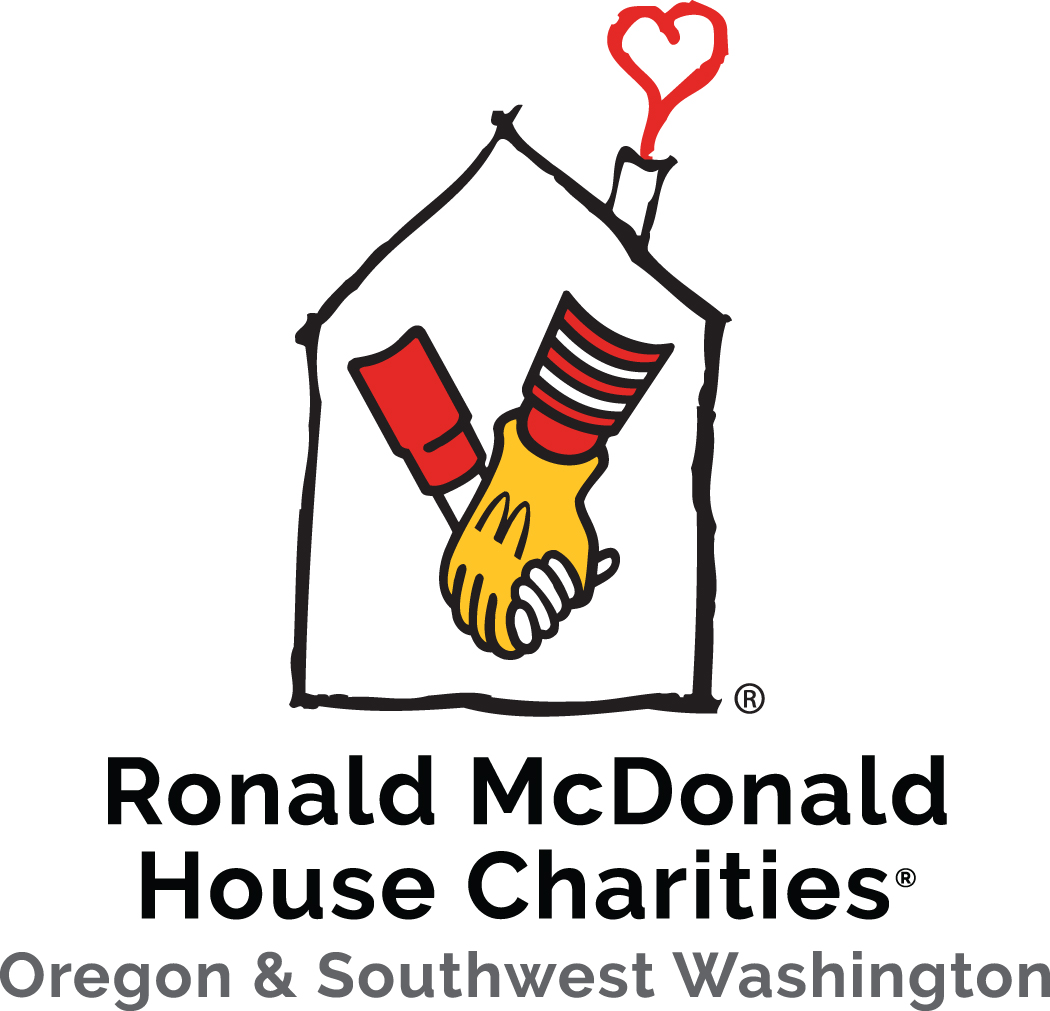 Ronald McDonald House Charities
Our Houses are built on the simple idea that nothing else should matter when a family is focused on the health of their child - not where they will get their next meal or where they will sleep. Our volunteers remove the stress of everyday life by keeping our Houses beautiful, our kitchens full, and our children entertained. Volunteering with RMHC is an enriching experience not only for our volunteers, but for the thousands of families who walk through our doors. Please visit our volunteering website to learn more.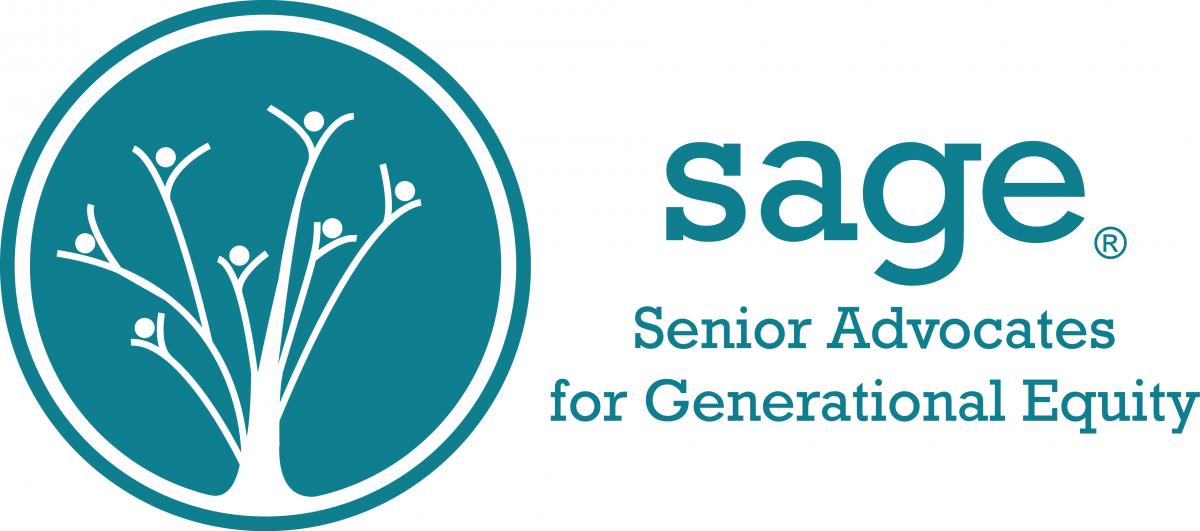 SAGE - Senior Advocates for Generational Equity
We engage older adults in causes and nonprofit programs that benefit children and youth. If you're not sure where to get involved, contact us to meet for coffee or tea. During our meeting, you tell us what you care about and how you want to make a difference. We match your goals and interests with the activity that's right for you. The best fit may be with one of our partners or with SAGE. Our opportunities range from greeting people at events to hosting a discussion group to special projects. Please visit our volunteering website to learn more.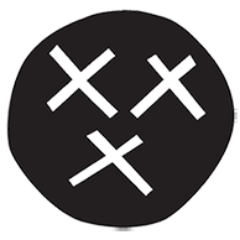 Sisters of the Road
Volunteers at Sisters of the Road most often support our daily (Tue-Sat) Cafe operations serving the people of Portland's Old Town/Chinatown neighborhood. This is a fast-paced food-service environment with an emphasis on providing a dignified dining experience for our customers, many of whom are houseless or low-income. Sisters is a place of building relationships, community organizing, and nourishing meals. Volunteers are welcomed into our community! Please visit our volunteering website to learn more.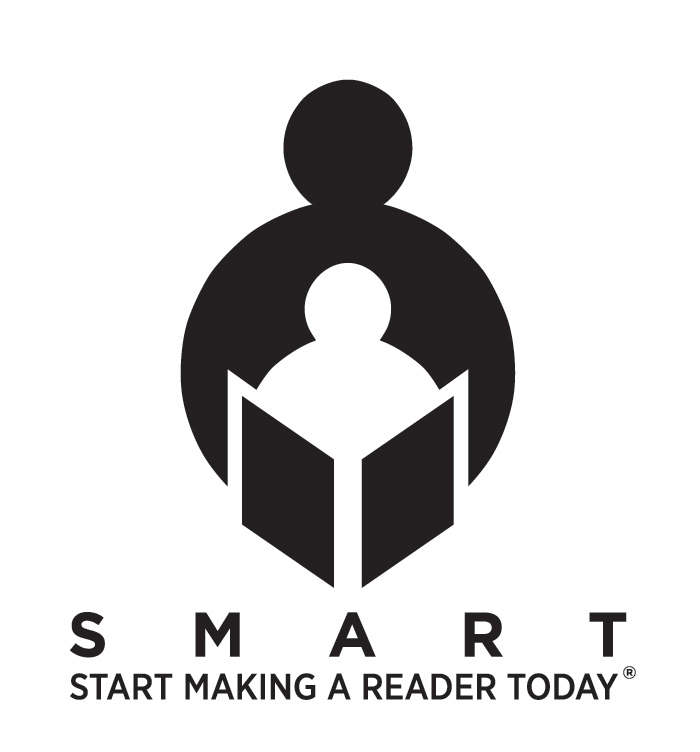 SMART (Start Making A Reader Today)
Volunteer with SMART (Start Making A Reader Today) help children discover the joy of reading! We engage community volunteers to help PreK - third grade children become confident readers by providing one-on-one literacy support, valuable adult mentorship, and books for the children to keep. Volunteer to read for one hour per week from October through mid-May as a SMART Reader! Applications accepted year-round. SMART has over 90 programs in Multnomah, Clackamas, and Washington counties. Please visit our volunteering website to learn more.

SOLVE
SOLVE is a statewide, nonprofit organization with a mission to bring Oregonians together to improve our environment and build a legacy of stewardship. We mobilize one of Oregon's largest volunteer networks to clean up our beaches, parks, neighborhoods, and other natural spaces through litter cleanups, invasive plant removal, and planting native trees and shrubs all over the state, year-round. Find a community-based event near you, or attend a training to become a leader. Please visit our volunteering website to learn more.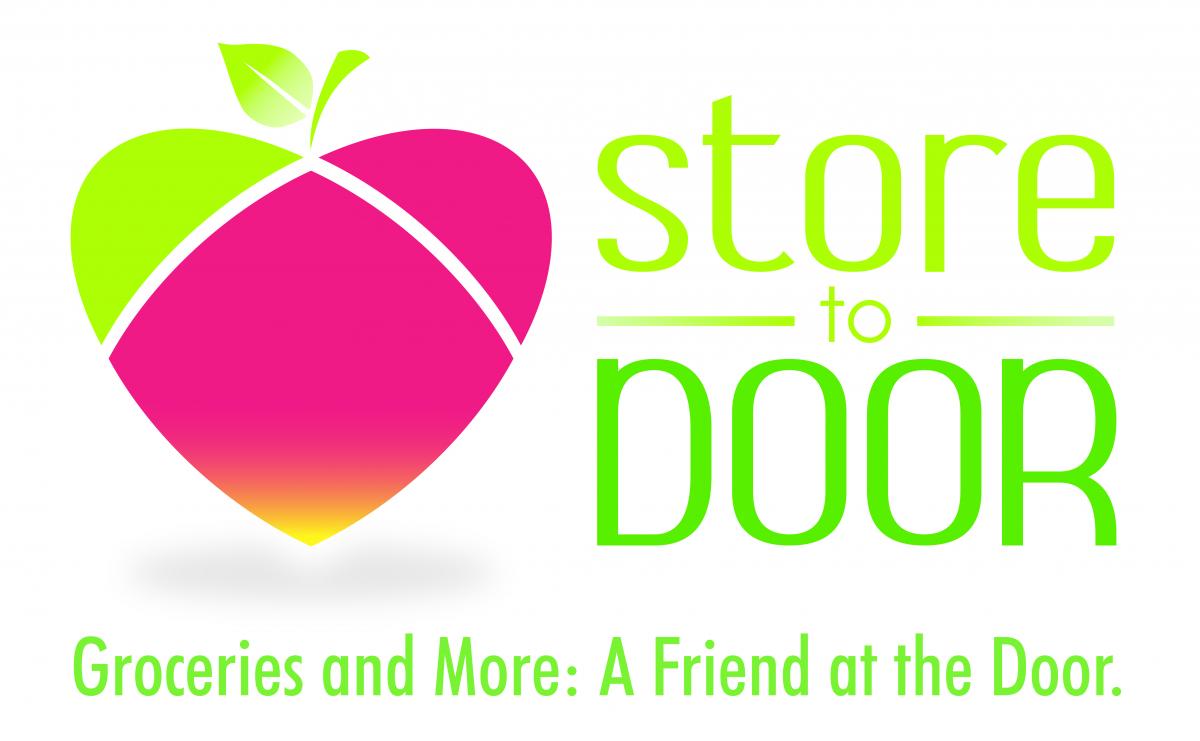 Store to Door
We provide an affordable, personalized grocery delivery service to home-bound seniors and people with disables. Our volunteers and staff reduce clients' isolation by building relationships through weekly phone calls and visits. Volunteer tasks include grocery shopping (Wednesday and Thursday mornings at the Beaverton and Hollywood Fred Meyer), taking grocery orders, delivering groceries, community engagement, administrative support, and more. Please visit our volunteering website to learn more.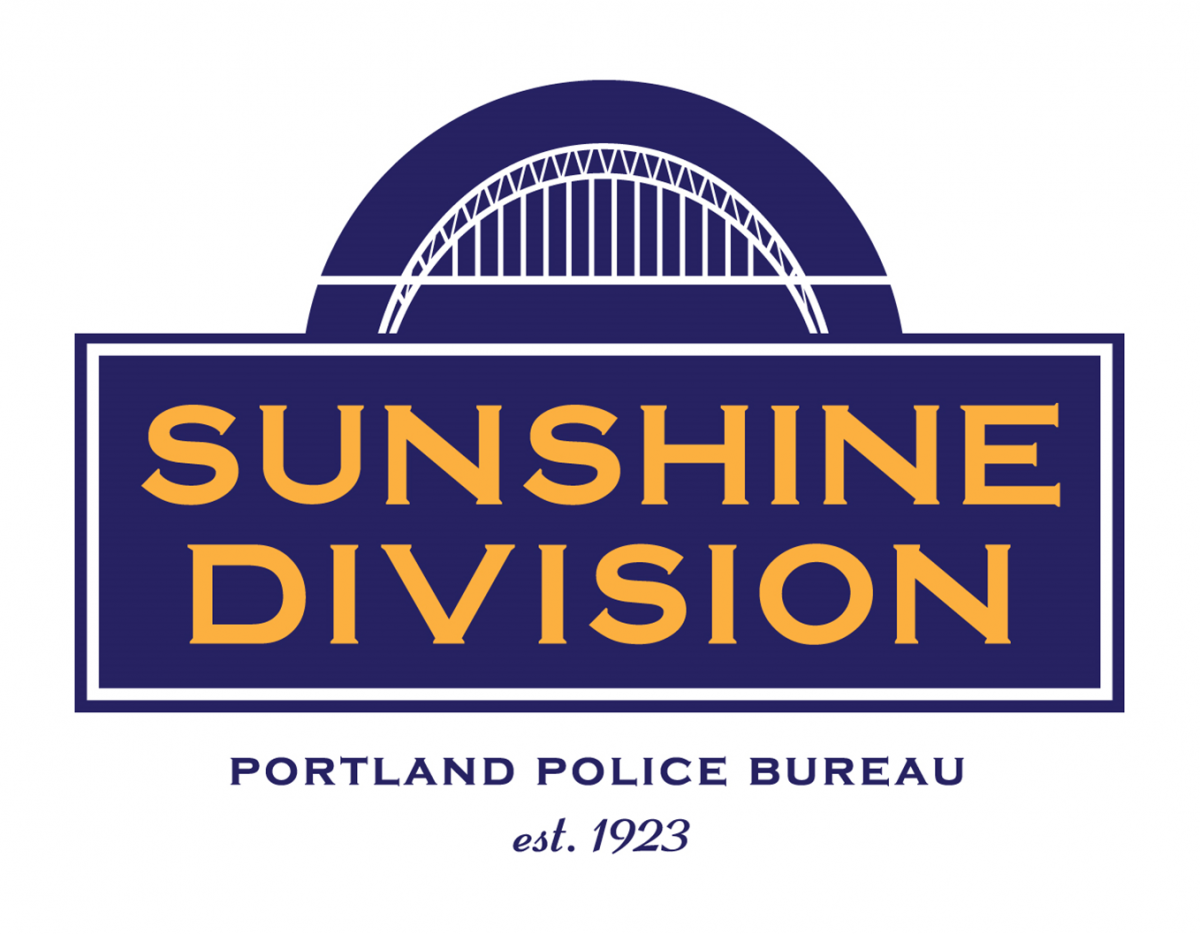 Sunshine Division
Sunshine Division offers volunteer opportunities to people of all ages to work in either our food pantries or our clothing rooms, providing free food and clothing to Portlanders in need. Volunteer shifts run in three-hour time increments Mondays - Saturdays. Volunteers greet clients, stock shelves, sort food and clothing, hang clothing and help check out clients with their food and clothing. We now have two Portland locations needing volunteers, 687 N Thompson Street, and 12436 SE Stark Street. Please visit our volunteering website to learn more.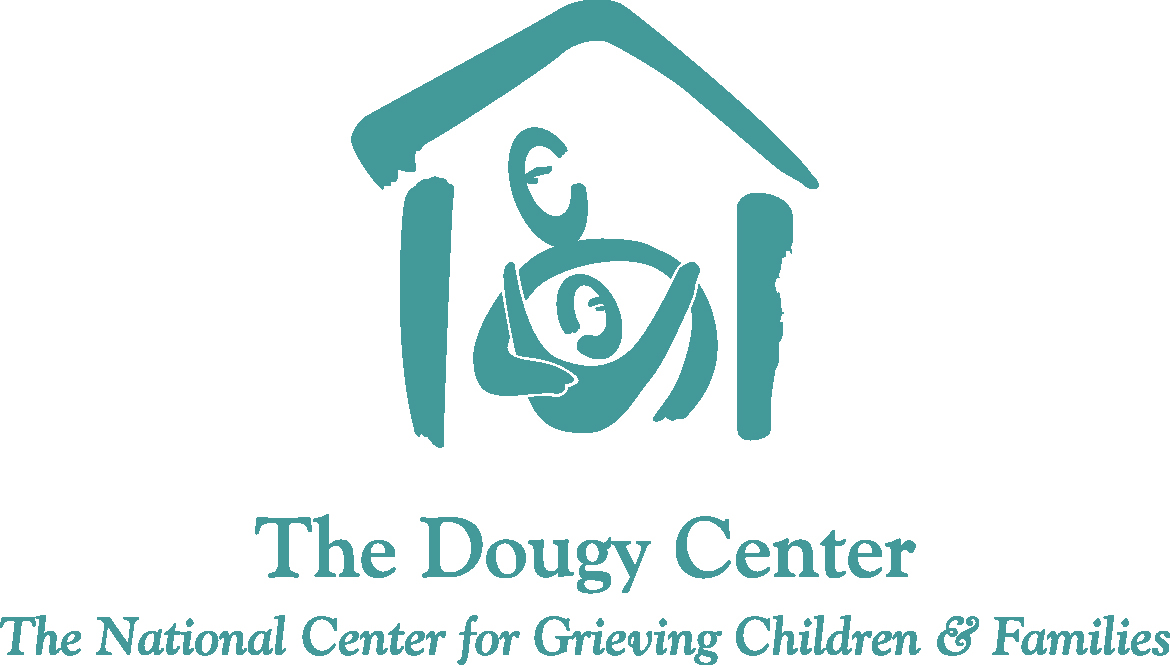 The Dougy Center for Grieving Children & Families
Volunteering with The Dougy Center enables community members to join an established non-profit providing direct service to grieving children, teens, and adults. Throughout training and ongoing supervision, volunteers are challenged to explore their own stories of loss, enhance listening and communication skills, and deepen their knowledge of grief and how it affects people of all ages. Volunteering opportunities include (1) Volunteer Group Facilitator: Volunteers complete a three-day (18 hour) training to work directly with children, teens, or adults grieving the death of a parent/sibling/partner as a group facilitator. They are under the direct supervision of a staff member. (2) Office Volunteer: Volunteers assist with a variety of administrative tasks such as making packets and cleaning/organizing child and teen areas. (3) Fundraising volunteer: Assist with fundraising events. Please visit our volunteering website to learn more.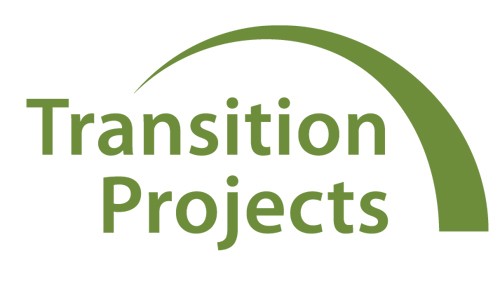 Transition Projects
Volunteers play a large role in Transition Projects' mission, helping us sustain key areas of our work. Transition Projects helps provide individuals with the services, resources, and tools needed to end homelessness, secure housing, and maintain that housing. There are year-round opportunities for both individuals and groups to get involved in weekly, on-call, or one-time volunteer roles. Our biggest volunteer need is for meal provider groups to bring healthy, nutritious dinners to our shelters. Please visit our volunteering website to learn more.

Village Home Education Resource Center
We invite individuals with expertise and passion for a subject to submit a course proposal to offer a class. In addition, we invite people to serve as classroom assistants. There are also opportunities for one-time volunteering at an event.